About Max Photography
Max Photography is a wedding and event photography company in Austin, Texas. My name is Justin Elledge (he/him), and I'm the owner and primary photographer. I am also the photo editor, social media specialist, copywriter, web designer, IT guy, receptionist, administrative assistant, and janitor.
I also have the best photo booths in Austin, which I'd love to have at your wedding or event.
I've been a wedding photographer since 2003, when I began as an assistant wedding photographer in Knoxville, Tennessee. I started Max Photography in 2007 because I love photography and I love people.
I still love photography and I still love people.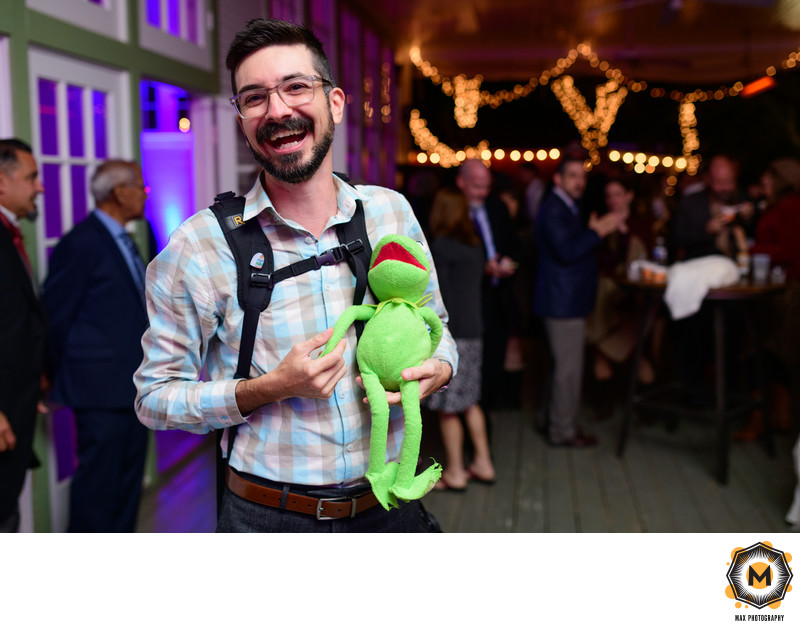 Why Is It Named Max Photography?
My name is Justin; the company is named Max Photography. What gives? When I founded the company I thought it would be a good idea to be clever and name the business after my son Max. "Max" also means "most," which I thought was a cute double meaning.
What happened was that everyone began calling me Max. You might do it too. Don't stress it. It's my own fault.
About Me
Of course, the easiest way to get to know me is to schedule a time to sit down and grab coffee or a beer, but here's a little primer:
My wife Sarah and I are the parents of three hilarious, wonderful, ridiculous children: Max, Olive, and Emmeline. We have a sweet and slightly neurotic rescue mutt named Pocky and a bitey and very neurotic rescue cat named Leo.
For the past several years we've taken time during the summer (the slow wedding season here in Austin) to road trip and camp around the nation. We once drove to California because Olive, who was 6 at the time, wanted to see the redwoods. My favorite place to camp (and fly fish) is Sinks Canyon along the Popo Agie River in Wyoming.
I've been an entrepreneur since I was very small. My brother and I set up shop to sell Nintendo tips out of our driveway ca. 1991. I did my best to sell seed-bead necklaces to fellow middle-schoolers around the same time. Like many, I mowed lawns while listening to Soundgarden on my Discman. I had a very short-lived line of screen-printed clothing in college. Wedding photography is more fun than most of these past endeavors, and is more lucrative than all of them. I will, however, still sell you Nintendo tips out of my old Nintendo Power magazines.
I enjoy running short distances very slowly.
I love Austin, Texas, and have lived here since 2005. I am enamored with the downtown library, I love the hike and bike trails, and I have fly-fished in a surprising number of creeks and rivers in the area. Torchy's is my favorite taco joint, Ginger Man is my favorite place to grab a drink, and I'm not going to reveal my favorite barbecue; that's a topic more divisive than politics and I don't want to drive off any potential clients. Just kidding, it's Valentina's, right down the street from me in south Austin.
My first real camera was a 1968 Nikon F with wonky metering and a 50mm f/2 lens. I still love it, although I haven't used it in years. It got me through five years of art school at The University of Tennessee Knoxville, where I studied under Baldwin Lee, my favorite teacher and the person who ignited my passion for photography.
I also really like good wedding cake.
Austin Wedding Photographer 3113 Jubilee Trl, Austin, TX 78748
(512) 964-8709 justin@maxphotography.com
Privacy Policy Terms and Conditions &copy 2023